There is HOPE for every person with a learning challenge!

Whether you are 2 or 102, your brain is capable of changing and growing. In fact, few people naturally function anywhere near their innate capacity to learn. A recent study shows that over one-third of America's school-aged children have a learning issue, and over 70% experience sub-par academic performance in reading, math, and writing. In most of these cases this is NOT due to a lack of motivation or improper instruction. Most often the struggle and frustration is the result of weak or malfunctioning cognitive skills, such as attention, memory,processing speed, logic and reasoning, and auditory and visual processing.

Additionally, every year millions of people in the U.S. sustain a head injury or suffer a stroke. When the brain is injured, connections between cells are damaged and the brain's ability to process information is affected. TBI patients often struggle with cognitive functions such as thinking, memory, reasoning, processing speed, and communication. .
Good News!


Current
brain research
shows that cognitive skills weaknesses and/or damage can be identified and overcome. In fact, with the appropriate help, the brain can actually strengthen existing neuropathways and reorganize itself by growing
new
neuropathways. The result is improved function and faster, more efficient learning.
An appropriate cognitive skill assessment identifies which skills are weak and need to be strengthened (such as long and short term memory, processing speed, logic and reasoning, auditory and visual processing). With this information and subsequent correct training, every person can experience faster, more efficient learning.
At
Neurobility Link
we use
PACE
(Processing and Cognitive Enhancement), the result of years of research and development by Dr. Ken Gibson, to provide individuals 8 years and beyond with the cognitive skills assessment and subsequent training necessary to improve their brain's ability to gather and process information.
MTC
(Master the Code) is also implemented when reading is a challenge. Not only are the results proven, they are
guaranteed
.
Read more about PACE and Dr. Gibson
See demonstration of PACE
procedures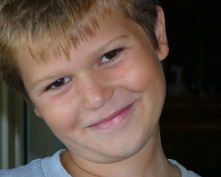 Meet Mack
Mack, 11 years old, has this to say about the PACE program:

"Pace helped me a lot. It made it easier to learn in class and it wasn't as hard to pay attention either. I didn't like it at first but after a few months it really started helping. I'm glad I stuck with it and didn't give up because it is really paying off now. It is a great thing and I know if you do it it will help a lot."

---